It is a device that is cut into the size to which the length scale billet is set, and supplied to the next process. Cut powder does the molding processing with the chip packing press.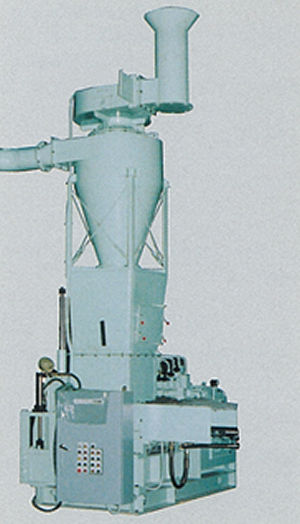 It is a device where the cut powder generated when billets such as aluminum and brass are cut is sucked, and it sends and the wind is molded with the oil hydraulic press after it separates because of cyclonic.
The main press power is about 25 tons.


The design will produce rear equipment that accedes to a request based on the considerable experience.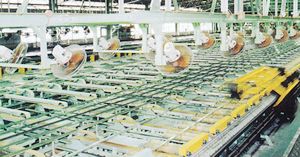 The die holster of ..extrusion.. You is managed automatically, and it transports between the heating furnace, the extruding machine, and the division machine automatically.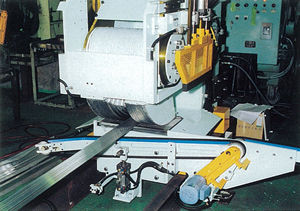 The material of ..extrusion.. Cata after the stretch is cut into a constant size, and cut powder dispersion prevention and a low noise are the cutting machines of the feature.